Set in the hills above beautiful Mara Lake in the Shuswap region of BC, MaraHills was designed by master architect Les Furber. When you play a Furber course, you can expect two things: 1) You will have to use every shot in the bag; and 2) You can't afford to take any tee shot lightly. MaraHills is no exception, with the course winding through thick evergreen forest and across ravines to give golfers equal amounts of beauty and challenge. The MaraHills experience includes Geronimo, the 4th hole, boasting a 483 yard par 4 from the back tees! The view and the yardage for a par 4 are both extraordinary, with a tee box sitting 265 feet above the fairway and an exquisite view of the lake. A solid 3 wood will launch your ball over the trees to settle impressively on the fairway. With the elevation difference, it is not uncommon for shots to reach an incredible 300 yards off the tee.
Golfers will discover that over-hitting that high-compression ball, resulting in even the slightest fade or draw will have plenty of time to amplify itself. Shots not hit dead solid may sail into the hillside forest—never to be seen again. If you do manage to resist the urge to knock some dimples off the ball and find yourself in the fairway, you will be left with a mid to long iron to a green that is protected to the right and left, but wide open to a bump and run up the middle. Get a par on this memorable hole and you will have a great story to tell. Get a bogey or higher and there will be sympathy from your fellow golfers back at the Clubhouse.
With incredible views and four sets of tees to choose from, golfers of all levels will be able to enjoy all that MaraHills has to offer. This year, come and golf one of the most "Scenic and Challenging Courses in British Columbia".
Taxes not included in all pricing
Juniors are those under 18 years old
Golf Rates
Regular Season
Open to 1pm » $79.00
1pm to Close» $62.00
9-Hole Rate » $50.00
18-Hole Junior Rate » $40.00
Taxes and carts not included in all pricing.
Cart Rates
Regular Season
18 Holes » $20.00 per person
9 Holes » $10.00 per person
Taxes not included in all pricing.
Golf Passes
Before Canada Day or after Labour Day
All Day Green Fee Pass » $120
Taxes and carts not included in all pricing.
2023 Course-Specific Memberships
Full Play » $1,600
Full Play Couples » $3,050
Afternoon (After 12pm) » $925
Intermediate (Ages 30-35) » $750
Intermediate (Ages 19-29) » $625
Junior (18 and under) » $200
Nine-Hole Golf & Cart Membership » $1,500
Unlimited play only at MaraHills Golf Resort. Valid 7 days a week. All prices do not include applicable taxes.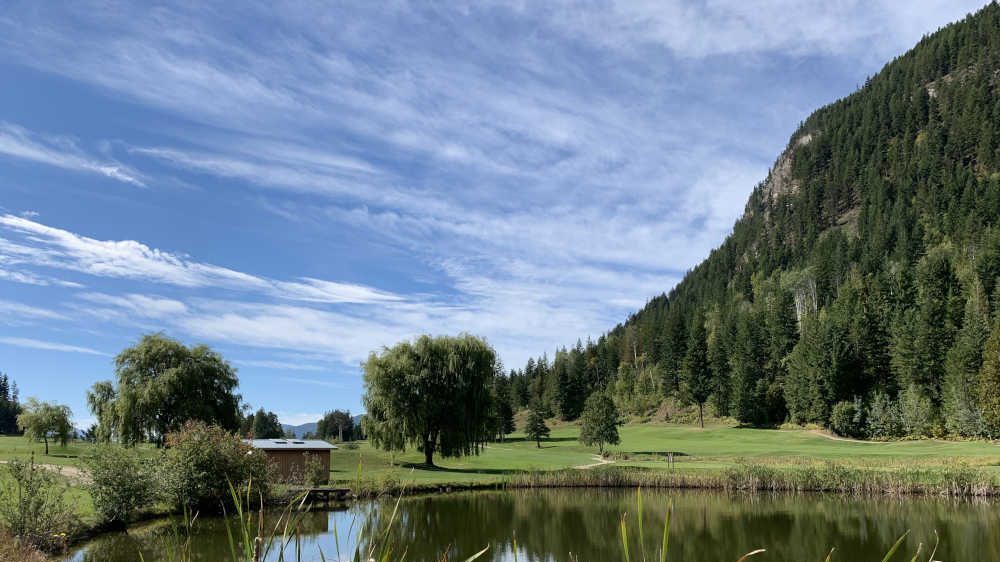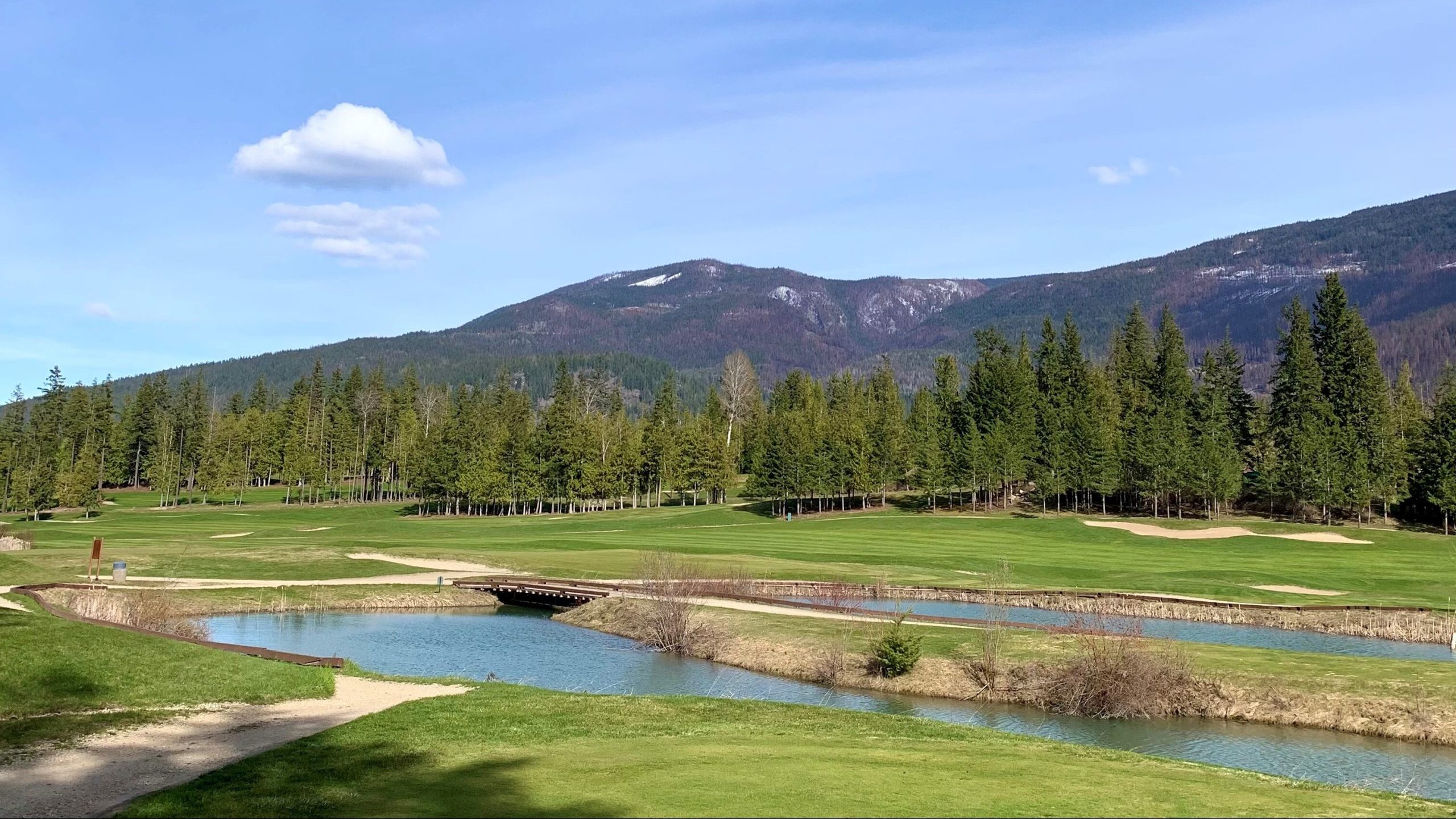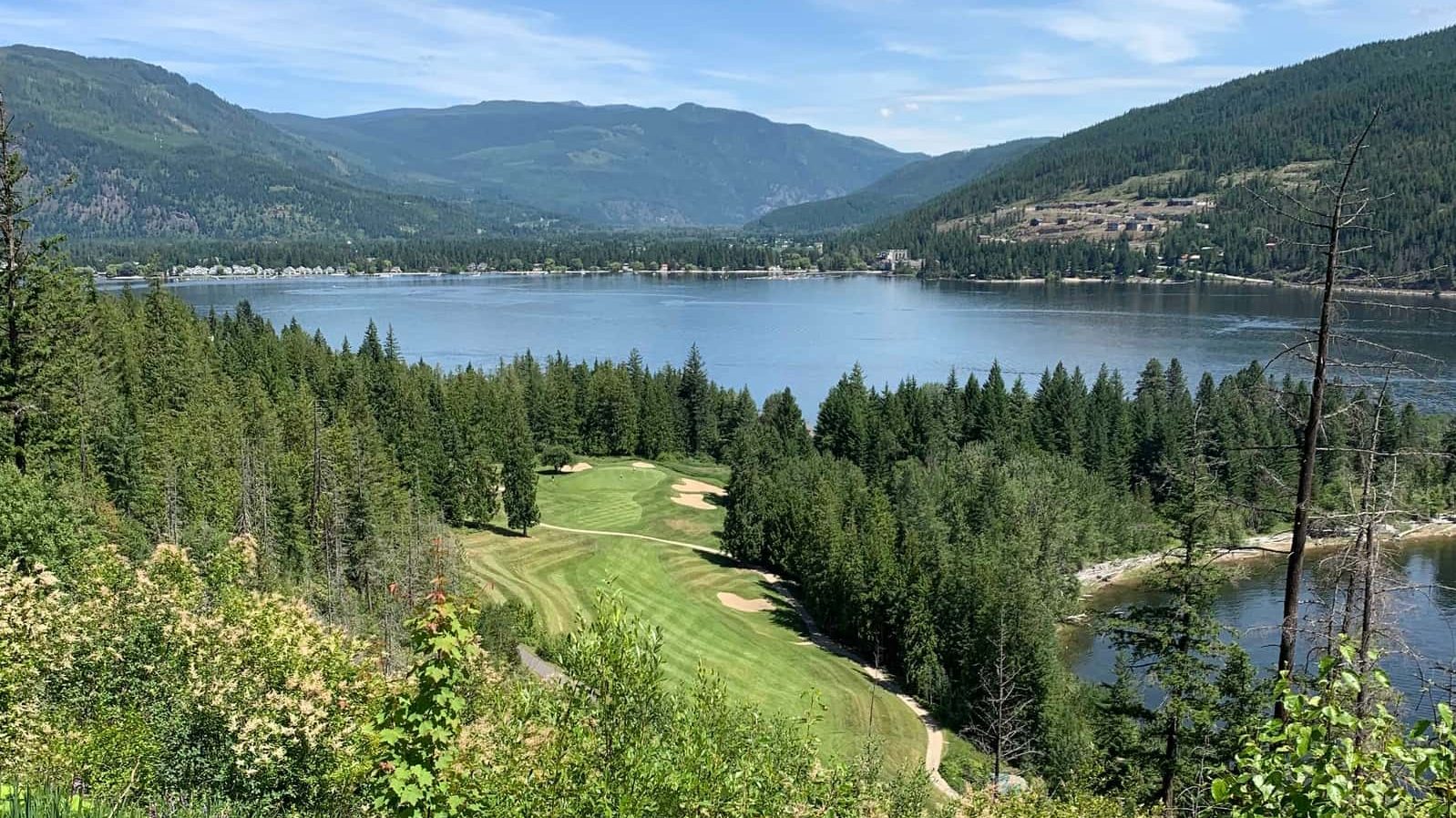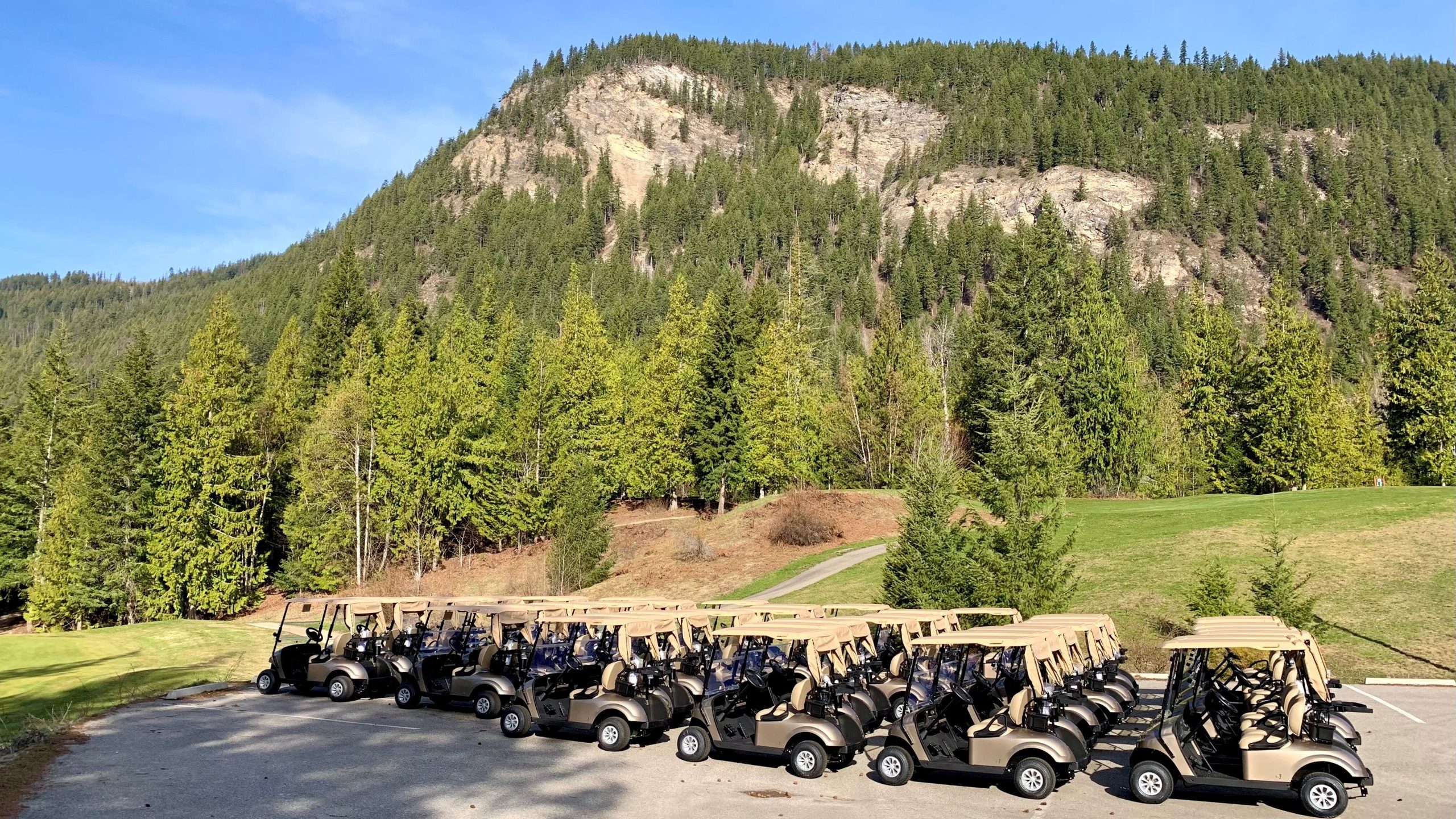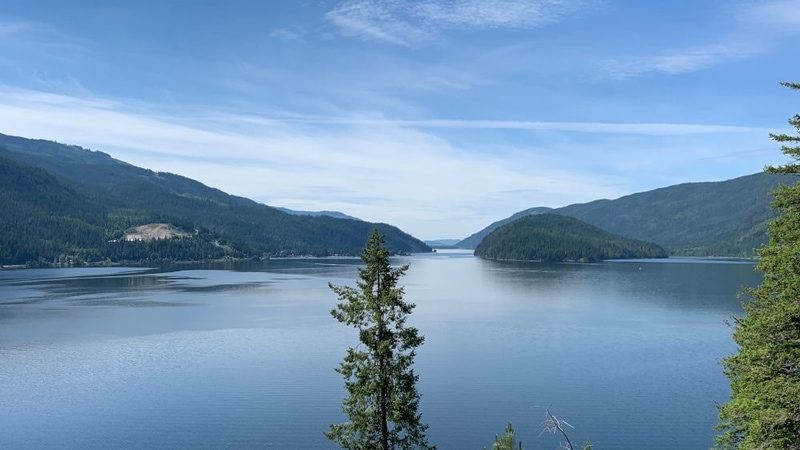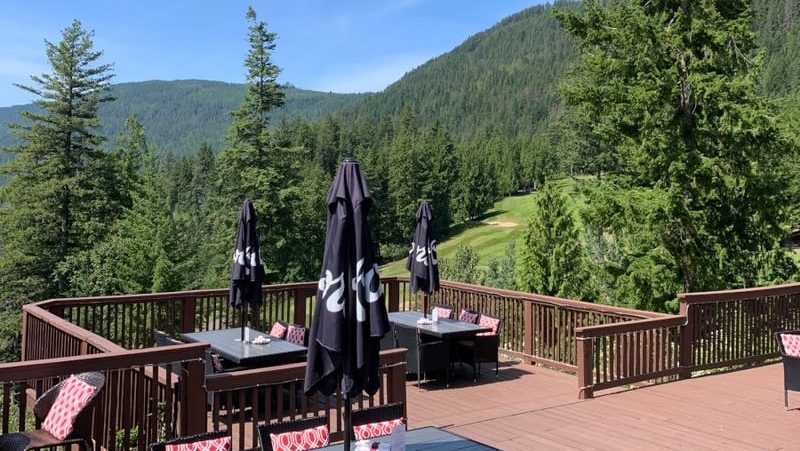 Hours of Operation
Sunday through Wednesday – 11:00 AM to 7:00 PM
Thursday, Friday, Saturday – 11:00 AM to 8:00 PM
Hours may be subject to change due to inclement weather. Reservations are recommended and can be made by calling the clubhouse at 250.836.4653.
Offering a variety of delicious food at great prices, The MaraHills Restaurant is located at the Clubhouse with a huge patio with stunning views of Mara Lake. Enjoy lunch or dinner inside the restaurant, or relax on the patio while enjoying a meal.
We are currently operating on a first come first served basis.
"I've golfed many different courses all over North America and have never played a hole so scenic and breath-taking in my life…and, the entire course is so beautiful and all 18 holes are so different. It's incredible, I'll be back and I'll be telling everyone I know about this hidden gem."
"Awesome course with a beautiful view of Mara Lake. You will need every club in the bag to help conquer the scenic elevated tee boxes, gorges on the side of the mountains, and the manicured par 5 finish! Included is a shuttle service from the marina for those who travel to the course by boat! All of this coupled with the food from the club house & houseboat made it an all around golf experience."
Toll Free:
1-877-677-4653
Phone:
250-836-4653
Fax:
250-836-4688
Office Manager & Accounting:
250-836-4653 x 201
Maintenance:
250-836-0049
Pro Shop & Restaurant:
250-836-4653