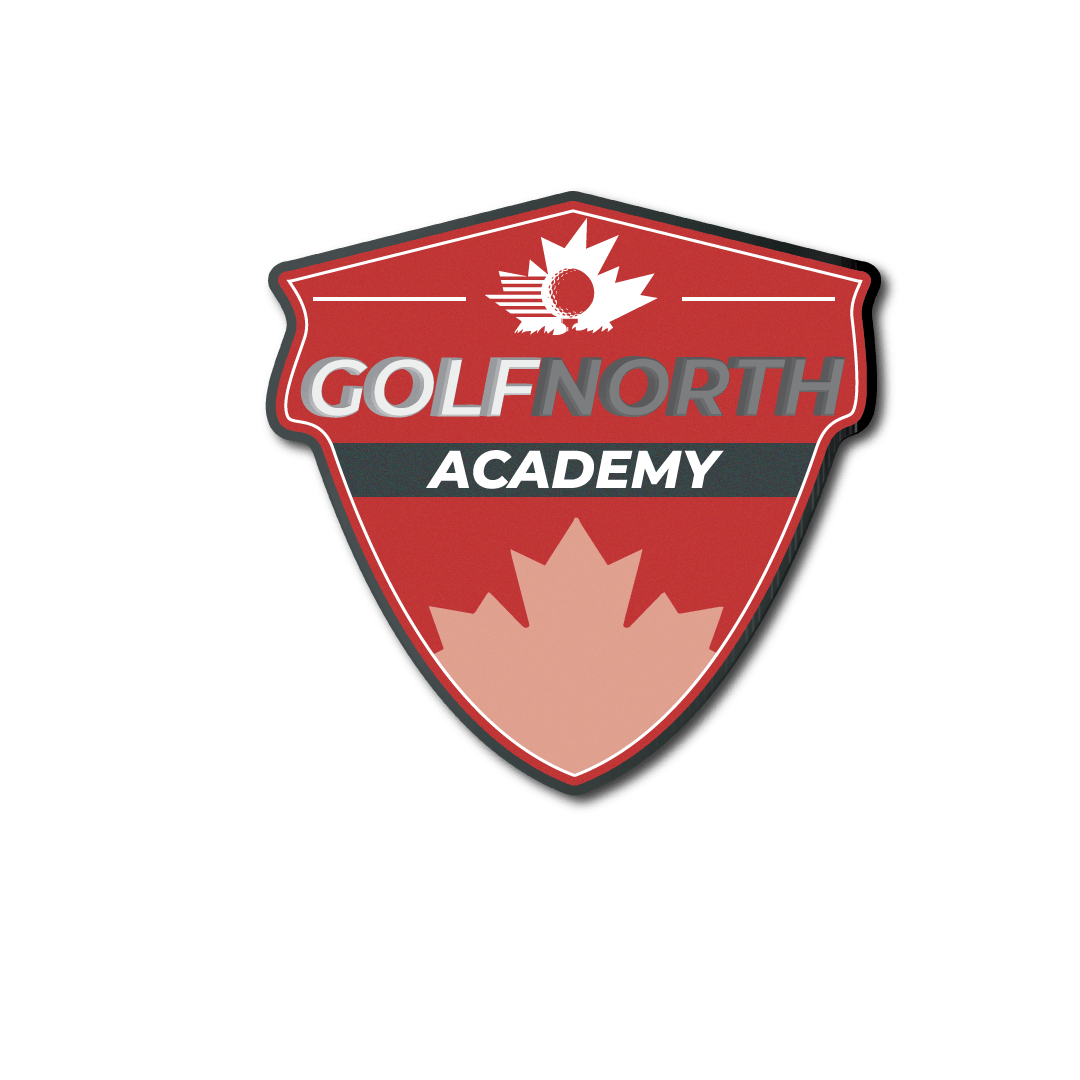 GolfNorth Academy
Golf is a game for a lifetime. What other game allows players of different skill levels, of different generations, or wildly different amounts of experience to get out together and enjoy a day in nature? There is no better time to pick up a club!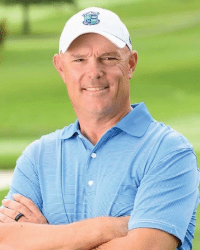 About Doug
2012 PGA of Canada Jr Leader  US Kids Top 50 Master Teacher
It could be that you won't find anyone who loves what they do for a living more than me. Life is  way too short to let the little stuff get in the way of seeing the big picture! Over the course of my nearly 30 years as a member of the Canadian PGA, I have always enjoyed how the learning  of golf continues to bestow on those willing to grow.
This has guided me to seek out challenges in new and exciting endeavours. It is essential to  give yourself a canvas in which to paint a clear picture of your career, so you can continually  add to its wealth of knowledge. This is the cornerstone that drives my great desire to help  others, build strong relationships, and see others succeed at their goals.
This is why I started the Focus Golf Group Academy. Providing amazing, top-level instructional  programs while using the latest technology allows us to help you build your road map to  success.
I am so honoured and happy to return to Trafalgar G & CC. It has always brought wonderful  memories and joy in my career and I am excited to continue bringing top instruction to those  players and members.
Contact Information:
Email: doug@focusgolfgroup.com
Cell Phone: 905-334-4207
Website: www.focusgolfgroup.com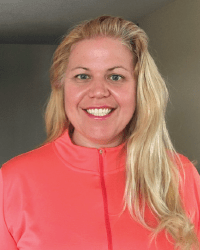 Director of Instruction: Grey Silo Golf Club
About Theresa
Theresa turned professional at the end of 2002 and she is a former Touring Professional.  She played on The Futures Tour (Symetra), the West Coast Ladies Golf Tour and the Canadian Women's Tour.  
Theresa is a LPGA Class A Teaching Professional.  She was nominated for the LPGA Mid-West Teacher of the Year and she was recognized as a US Kids Top 50 Instructor (HM).  Both Golf Ontario and British Columbia Golf selected her to teach special provincial programs.  She served 3 years on the LPGA Canadian Committee.  Each year, she attends various global PGA seminars, teaching and coaching summits.  Other courses she has taken include: TPI (Titleist Performance Institute), AimPoint and Charlie King's New Rules Golf Coach.  
Prior to turning professional, Theresa earned a full scholarship to a NCAA Division I Big Ten School, Indiana University.  She was coached by Hall of Fame Coach and former PGA Tour Player, Sam Carmichael.  Her team was ranked as low as 8th in the nation and The Hoosiers won 14 tournaments including a Big Ten Conference Championship.  Theresa captured an individual Indiana Invitational title.  She had numerous Top 5 and Top 10 finishes and she was selected to the All Big Ten Conference Team.
As an elite amateur, Theresa was invited to prestigious tournaments such as the North South Amateur at Pinehurst GC and multiple Women's Western Amateurs.  She competed in the US Amateur, Canadian, Ontario and Indiana Championships.  As a junior, she finished in the Top-4 in 3 consecutive Provincial Championships.  She was a 3-year member of the Ontario Junior Girls Team.  She won the Ontario Junior Girls Match Play Championship and she won Low 17-year-old at the Canadian Junior Girls Championship.  She was invited to the prestigious Hudson Junior Invitational in Ohio and qualified for the Optimist World Junior Championship at Torrey Pines GC in San Diego.  
Theresa works with all ages and levels of golfers from total beginners thru to competitive players.  She is a student-centered teacher and she is passionate about helping her students learn, develop and grow into better golfers.
Playing golf is enjoyable but playing better golf is so much more fun! 
CONTACT INFO:
Email: theresagolf@icloud.com
Phone: (519) 591-8430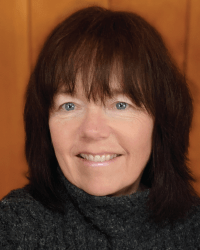 Director of Golf and Head Teaching Professional at Settlers' Ghost Golf Club
About Mary-Pat
As Director of Golf and Head Teaching Professional at Settlers' Ghost Golf Club Mary-Pat Quilty is one of the most active golf instructors in Ontario. A past winner of the OPGA Teacher of the year, she is also a three-time champion of the Ontario Women's PGA Championship and a five-time winner of the Ontario PGA Mixed Championship. 
Mary-Pat joined the PGA of Canada in 1993 and has been a Class A member for over 25 years. Prior to that she completed an Honours degree at the University of Toronto. At U of T she was a 4-year member of the Varsity Blues Volleyball Team and captained them to success in OWIAA league play and tournaments. After completing a Degree in Education at the University of British Colombia Mary-Pat taught both elementary and high school in the Lower Mainland and throughout Simcoe County. 
These experiences confirmed her dedication to students and drove her passion for teaching golf. Mary-Pat worked as a Club Professional in Australia for 5 years while honing her game on the Australian and Asian Tours during the North American winter, and the Symetra Tour and Canadian Tour in the summer. Mary-Pat recorded two runner-up finishes while playing the Canadian Tour.  Attending the LPGA Q-School twice she didn't quite achieve one of her main goals, but the experience proved invaluable for her teaching career. Mary-Pat's golfing accomplishments include winning the Optimist Ontario Provincial Championship which qualified her for the World Junior Optimist Tournament at Torrey Pines in San Diego.
Being Director of Golf at Settlers' Ghost GC since opening day (2004) Mary-Pat continues to lead the golf academy as well as organize weekly leagues, charity tournaments, membership events, while overseeing the pro shop and equipment sales. She is an experienced club fitter and attempts to maximize her students' performance by helping them choose the correct equipment from a variety of manufacturers.
Mary-Pat and her team offer lessons and clinics for all who wish to learn and improve their game. This includes camps and fun-filled programs for juniors, and opportunities for those who may not have been able to access the game previously. Whether looking for a quick fix or complete rebuild, the experienced, beginner, or intermediate golfer will be sure to find an enjoyable course of action at the Settlers' Ghost Golf Academy.
Please contact Mary-Pat by email: mpquilty.gna@golfnorth.ca
Professional Disc Golfer – Foxwood Disc Golf
About Zac
Zac Jolliffe is a professional disc golfer, based in Waterloo Region. He is ranked in the top 50 players in Canada and is sponsored by Innova Champion Discs. His passion for disc sports began as a teenager and still runs strong. He helps players of all ages and levels of experience take their disc golf game to the next level.
Contact Information:
Email: academy@golfnorth.ca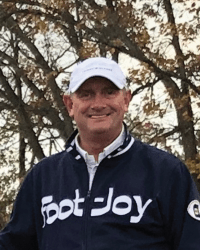 About Dave
Dave Findlay is a proud member of the PGA of Canada, and has been in the golf business for almost 30 years. Dave spent 14 years at Highland Country Club in London as an Associate Golf Professional where he learned his craft from Master Golf Professional, Mike Silver. While at Highland, Dave also served as the Convenor of the Junior Tyson Tour. 
Recently Dave has served in Head Professional positions in the Windsor area for 15 years. In 2003, Dave was awarded the Assistant Golf Professional of the Year by the PGA of Ontario. Dave has a strong desire for golf knowledge and has recently become a Scott Cowx Certified Instructor. Dave has a genuine passion for the game of golf and is looking forward to sharing his knowledge and experience.
Contact Information:
Email: academy@golfnorth.ca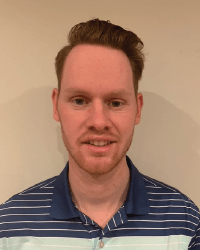 Head Teaching Professional at Loch March
About Carson
Carson joins the Loch March team as Head Teaching Professional after working under the guidance of Derek MacDonald at The Marshes. He looks forward to representing GolfNorth as a golf instructor at Loch March Golf and Country Club. He has been in the golf industry for 9 years and is a PGA of Canada golf professional. Carson was a regular tournament competitor growing up in the Ottawa Valley. Most recently he placed first in the Pro-Pro tournament in 2019. Carson has many years of experience providing instruction and creating golf programs for players of all levels. He combines the newest technology, such as TrackMan radar and high speed video analysis to improve the game for each of his students. Carson looks forward to his position as Assistant Coach for the OVGA Junior Development Team for the 2021 season. Most of all he thoroughly enjoys teaching others to play golf, the game of which he loves. 
Contact Information:
Email: academy@golfnorth.ca
About Carlo
Carlo became a C.G.T.F. certified teaching professional in 2006. In 2019, he also became a certified U.S. Kid's Golf Instructor and in 2020 he earned his 'The Parent Coach' certification with the Golfzon Leadbetter University & Leadbetter Kids. Carlo's passion for teaching golf, commitment to the rules and honour of the game has yielded great results with students of all ages.
Carlo was certified in Kelowna, B.C. in 2006 and received his first big break in 2007 when he began teaching at the Niagara Falls Golf Club and was the assistant pro there until 2009. At the same time, he founded his golf academy offthetee.ca and has been growing the business every year while also working in the industry at golf courses throughout southern Ontario.
In 2020, amidst the COVID-19 pandemic, offthetee.ca had a record-breaking year. Carlo taught over 600 lessons! Carlo was also recognized as one of the C.G.T.F. Canada's top 50 golf teaching professionals for the 2020 season.
Throughout his golf career, Carlo has also organized many tournaments and since 2013 has been committed to fundraising for the McMaster Children's Hospital Foundation. To date, offthetee.ca has raised over $25,000 for McMaster Children's Hospital. In 2020, due to the pandemic, Carlo had to pivot and instead of the annual golf tournament, he offered a day of free lessons in exchange for donations for the hospital. CHCH news covered the story and ran an interview with Carlo on the 6 o'clock news.
In 2016, offthetee.ca published a golf colouring book 'GET READY TO GOLF!'. The colouring book is a fun and interactive way to guide you through how to 'GET READY TO GOLF!' with your very own caddie Marty. Kids of all ages (grown up kids included) learn the basics of the game while colouring and being creative. A portion of all book sales go directly to McMaster Children's Hospital to help raise more funds and awareness for the hospital. It is available on Amazon.ca
Contact Information:
Email: academy@golfnorth.ca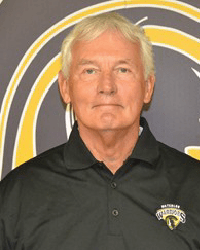 Teaching Professional at Rebel Creek G.C
About Brad
Brad has been a teaching professional at Rebel Creek G.C. since its inception in 2003. He has established more than four decades of professional teaching and coaching of all ages, including 30 years of public education. His Honours Kinesiology degree provides the foundation to offer his clients both the PHYSICAL and PSYCHOLOGICAL aspects of golf. A Bachelor of Education degree ensures a complete understanding that people learn in many different ways, therefore lessons must address individual learning strengths. Brad sincerely believes in establishing a developmental model and strategy, unique to the client, challenging their potential. A "cookie cutter" approach to golf lessons is unacceptable.
B.H.K. – Honours Kinesiology / Honours Thesis: 
Biomechanics of the golf swing
B.Ed. – Bachelor of Education
C.G.T.F. – Canadian Golf Teachers Federation (level 3)
University of Waterloo Men's Golf Coach – 2012 > 2017 
Three O.U.A. Championships
Five Canadian Championship appearances

World University Games / 2016 / Brieve, France ● Head Coach of Canada's Men's Golf Team

Selected "Top 50" Teaching Professionals in Canada / Canadian Golf Teachers Federation (C.G.T.F.) – 2020 – 2021

Selected "Top 100" Teaching Professionals in the World / World Golf Teachers Federation (W.G.T.F.) – 2020 – 2021

Contact Information:
Email: academy@golfnorth.ca
Director of Instruction at Batteaux Creek Golf Club
About Cameron
Cameron has worked in the golf industry for over 35 years. His first position was at Westmount Golf Club in Kitchener where he was the Assistant General Manager for 5 years. He later moved to Thornhill to become the Clubhouse Manager at Bayview Golf & Country Club.
His passion for the game of golf turned to teaching after working with Professionals Gus Maue and Warren Crosbie. Both southpaw Professionals coached and encouraged Cameron to work hard on his game and pursue a career as an instructor in the industry.
Cameron has been a Teaching Professional in the Collingwood area for the better part of 25 years. He moved north to become the Director of Golf at Monterra Golf in Collingwood. He established the Georgian Bay Golf Academy in 1999 and since then has been the Head Golf Professional at Cranberry Golf Club and the Teaching Professional at Duntroon Highlands and the Meaford Golf Club.
Cameron shares his knowledge and expertise of the game as a writer for several local papers in the Georgian Triangle area. His column "Academy News" has been enjoyed by readers for over 20 years.
2021 will mark his 4th season at Batteaux Creek and he looks forward to working with everyone to help improve both their performance and enjoyment of the game.
Contact Information:
Email: academy@golfnorth.ca