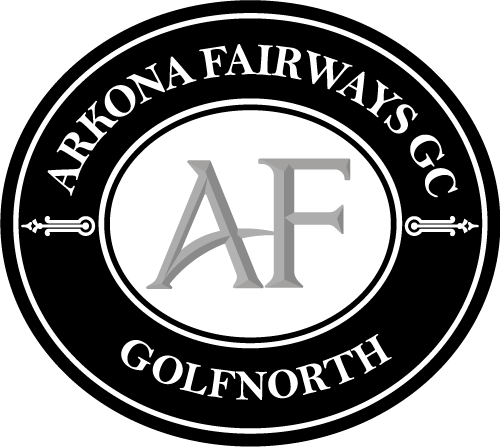 GolfNorth to Take Over Operations at
Arkona Fairways Golf Club
8562 Townsend Line, Arkona, Ontario
GolfNorth Properties, Canada's largest consolidator of public golf courses, has entered into an agreement to purchase Arkona Fairways Golf Club. The 18-hole (par 68) facility has been a local favourite since it opened in 1988, and is well known for its tree lined fairways, true greens, and overall great conditions. It's located in Arkona, Ontario (Lambton County), and just a short drive from many other GolfNorth properties.
Arkona Fairways will become part of the GolfNorth multi-course membership program, giving Arkona Fairways members access to 16 other Ontario courses, including Forest Golf Club & Inn (Forest), Sand Hills Golf Club (Port Franks), The Fox Golf Club (Granton), Ironwood Golf Club (Exeter), Exeter Golf Club (Exeter), Westminster Trails Golf Club (London), Cobble Hills Golf Club (Thamesford), Maple Ridge Golf Club (London), and Ridgetown Golf & Curling Club (Ridgetown) just to name a few. The full roster of GolfNorth courses is available at golfnorth.ca.
The course will remain open to members and the public for golf—but also for dining, special events, corporate outings, tournaments, and meetings. Everyone is invited to experience the hospitality, friendly service, and attentive staff—inside the cozy clubhouse or outside on the spacious patio. Although Arkona Fairways is now closed for the season, GolfNorth will have representatives on site from Tuesday November 1st to Sunday November 6th from 10:00am – 4:00pm. They'll be there to answer any questions and facilitate membership purchases.
Doug Breen, (Regional Vice President & Chief Agronomist at GolfNorth) had this to say, "We're thrilled to add Arkona Fairways to the GolfNorth family. Not only does the location make a lot of sense with our existing courses, but it's a really fun place to spend the day.  Don't let the par and yardage fool you—this is a real challenge for low handicaps, while still being fun for those of us who need a few more swings to get around."
GolfNorth Properties is a golf and resort management company, based in Kitchener-Waterloo Ontario. Founded in 1994, the company has expanded steadily, and is a national leader in the consolidation and management of golf properties. With the addition of Arkona Fairways, GolfNorth now operates 37 golf properties in Canada, from British Columbia to Nova Scotia.
The Vanos family are the founders and builders of Arkona Fairways, and they are justifiably proud of this truly remarkable property. GolfNorth President Shawn Evans added, "GolfNorth wishes to extend a warm welcome to members and players alike; and a special thank you, to the ownership and senior management team for their cooperation. We're thrilled to have been given the opportunity to be the stewards of Arkona Fairways for years to come."
Welcome to the family.