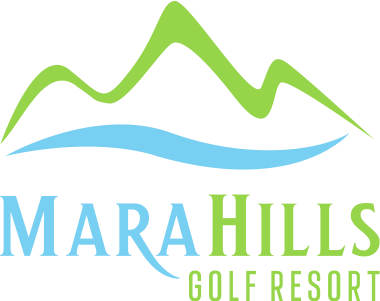 GolfNorth to Take Over Operations at
MaraHills Golf Resort
9851 OLD SPALLUMCHEEN ROAD, SICAMOUS, BRITISH COLUMBIA
GolfNorth Properties, Canada's largest consolidator of public golf courses, has entered into a long-term agreement to lease MaraHills Golf Resort, a stunning golf and resort property in British Columbia's gorgeous Shuswap Region. Set above the dramatic hills of Mara Lake, the course winds through lush evergreens and across vast ravines, providing golfers with spectacular views of the lake and rugged shoreline below.
MaraHills was designed by renowned architect Les Furber, who also designed nearby Salmon Arm Golf Club. The golf course offers one of the most scenic views of Mara Lake from the 4th hole, known as Geronimo, an intimidating 483-yard par four from the back tees. The view and the yardage are both extraordinary, with the tees placed 265 feet above the fairway, boasting an exquisite view of the lake.
The Shuswap Lakes are a mecca for boating enthusiasts, and MaraHills offers a marina on the west shore of Mara Lake, providing complimentary shuttle service from the dock up to the clubhouse and restaurant. The view from the restaurant and deck are equally inspiring.
GolfNorth now operates two golf properties in the Shuswap Region. Salmon Arm Golf Club is located less than 25 minutes from MaraHills, providing golfers with two top quality Les Furber designed options.
Brian Lovig (Chairman and CEO of PintoWest Properties) had this to say, "PintoWest is excited to join forces with GolfNorth at MaraHills. Partnering with GolfNorth allows PintoWest to focus on the future development of the Resort and improving many of the amenities that RV owners will be requesting when purchasing a lot on the property. We are looking forward to the next successful chapter with GolfNorth and PintoWest Properties."
GolfNorth President Shawn Evans is excited about the addition of MaraHills Golf Resort to the GolfNorth portfolio, "We are thrilled to be expanding in the Shuswap area of British Columbia. MaraHills is a truly unique golf property. We wish to extend a warm welcome, and thank you, to the team at PintoWest Properties for all their cooperation and hard work in putting this transaction together. We're honoured that PintoWest Properties has given us the opportunity to be the stewards of MaraHills for years to come."
GolfNorth Properties is a Golf and Resort management company, based in Kitchener-Waterloo, Ontario. Founded in 1994, the company has expanded steadily, and is a national leader in the consolidation and management of golf properties. With the addition of MaraHills, GolfNorth now operates 37 golf properties in Canada, from British Columbia to Nova Scotia.
For more information on MaraHills Golf Resort please visit golfnorth.ca/marahills