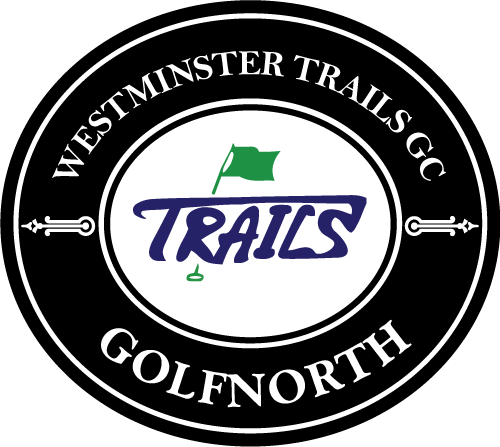 GolfNorth Takes Over Operation of Westminster Trails and Maple Ridge Golf Courses
GolfNorth (Canada's largest consolidator of public golf courses) is thrilled to announce the acquisition of a controlling interest in each of Westminster Trails and Maple Ridge Golf Clubs.  GolfNorth will assume the operations of the London, Ontario Clubs effective April 1, 2021.  
Westminster Trails and Maple Ridge are well established and extremely popular local favourites.  They are similar in the sense that both courses provide an excellent balance of being playable for high handicappers, challenging to low handicappers, and fun for everyone in between.  They are very different in the sense that Maple Ridge is a classic 1960's parkland course with established tree lined fairways, while Westminster Trails is a wide open 1990's North American links style course.
Located just south of the 401 in the City of London, Westminster Trails features broad fairways to reward a straight tee shot, but also has its share of fescue to challenge the errant ones.  The signature hole is the par 3 second – featuring a deceptively difficult 100-yard shot to a small saucer-shaped green surrounded by water on all sides.  Westminster Trails offers great playing conditions, and the course has seen steady improvements since its 1990 opening day.  The 5,000 square-foot clubhouse features tasty food, cold drinks, and a 150-seat banquet hall for tournaments, banquets, weddings, or business meetings. 
Maple Ridge Golf Club (Dundas Street, just east of the City) has been a popular choice for London and Area golfers since 1961.   Maple Ridge offers public, membership and tournament play.  The tree lined holes can be a challenge to a low handicapper; however, with a total length of just under 6,000 yards, the par 71 layout is just as fun for beginner and intermediate golfers to play as well.   Since the course is easily walked, it has long been a popular choice for seniors, or those using golf as a form of exercise.  The modern clubhouse can accommodate groups of up to 140 people, making it a popular choice for tournaments, business meetings, or any celebration. 
All current Westminster Trails and Maple Ridge memberships will be honoured, including interclub play memberships with East Park Golf Course.  Effective Thursday April 1, 2021, those with interclub memberships will have full access to 17 courses within the GolfNorth family, (including nearby Cobble Hills, The Fox, Ironwood, and Exeter Golf Clubs) and discounts at another 14 Ontario GolfNorth Courses.  Any existing GolfNorth multi-course members interested in upgrading their memberships to include Westminster Trails and Maple Ridge may do so through any GolfNorth Pro Shop.  
GolfNorth President and CEO, Shawn Evans said, "We are extremely excited to be managing Westminster Trails and Maple Ridge, and look forward to a great partnership moving forward with owners Greg Strauss, Ian Stone, Neil Kapp, and Lloyd Boughner, along with the strong management team currently in place."
Maple Ridge's Managing Partner, Greg Strauss, stated "the Strauss Family has been partners at Maple Ridge for the last 20 years.   We are passionate about Maple Ridge and we look forward to working with our new partners, GolfNorth, and continuing to build strong relationships with our guests."
Visit www.golfnorth.ca for further information on GolfNorth's rates, promotions and membership programs.